Since its establishment in 2000, EUPD Research has developed innovative and integrated solutions for companies geared to sustainability. With our primary data-based market research and consulting services, we lead your company strategy to success. Our areas of expertise are technology sectors such as photovoltaics, energy storage, heat pumps and electric mobility but also the corporate health sector. It is our goal to help you become and stay competitive to create optimal framework conditions and to develop business opportunities.
We maximize your business potential by means of effectiveness, productivity and foresight. We develop products and services, that create added values and help to strengthen your market position.
As an organization, EUPD Research is also well positioned — contemporary and sustainable. We offer a work environment that encourages every employee to realize personal and professional goals.
With its team of colleagues from various professional fields,  EuPD Research combines long-term expertise with innovative and new ideas. Our interdisciplinary team benefits from individual strengths of each individual.  The personal growth as well as professional development of each employee is the foundation of the sustainable success of our company.
Markus A.W. Hoehner
EuPD Research Energy
Founder and CEO
Markus A.W. Hoehner is founder and CEO of Hoehner Research & Consulting Group GmbH as well as EupD Research Sustainable Management GmbH. Markus Hoehner has top level research and consulting know-how — especially in the areas of renewable energies, clean teach and sustainable management.
Dr Martin Ammon
EuPD Research Energy
Managing Partner and Head of Energy Industry
Martin has a degree in economics and earned his doctorate in the field of grid parity of photovoltaics. After several positions at EUPD, he became a member of the management board in the beginning of 2019, where he is in charge of the company's operative business. His own thematic focus is on the creation of economic and energy models.
Steffen Klink
EuPD Research Energy
Corporate Health Department – Director
Steffen has been responsible for the Corporate Health division
since 2018. For the past 10 years Steffen has gathered experience in founding organisations with a laser-sharp focus on socially relevant initiatives in the fields of business, science and politics. Currently, he gives his full attention to the aspects of sustainability of the business areas EUPD Research, Consult and Cert
Daniel Fuchs
EuPD Research Energy
Vice President
Daniel is a universalist in the energy industry and a born networker. For the agency Daniel is the expert for business development and finances. His talent for facts and figures makes him an unswerving advisor in the team for the intelligent handling of budgets. But his true passion and greatest strength comes to the fore when he travels the world at our global events and meets customers and business partners in person: networking, identifying synergy potential, bringing people together and communicating with intercultural know-how is something he can do like no other.
Eva Benz
EuPD Research Energy
Vice President & Senior Director
Eva is a woman of action. Strong analytical thinking paired with a lot of creativity characterize Eva. In the industry since 2007, she advises clients on marketing, communication and design projects. As a matter of course, her heart beats for the energy transition. She always lives up to the slogan "what doesn't fit, will be made to fit". She loves diversity – so she studied sociology, economics and computer science for humanities and social sciences. With the great passion for relationship and innovation management that she has developed since then, she has always brought our company forward for many years.
Yorick Tran
EuPD Research Energy
Parag Bhamre
EuPD Research Energy
Partner
Parag started working in the PV industry in 2010, and he is connected with EuPD Research ever since. He conducted numerous market research and consulting projects in the field of photovoltaics and storage. His main focus is on international PV and storage markets and he primarily works on exclusive projects. Parag holds a Master of Business Administration degree from HHL (Leipzig Graduate School of Management) and a degree in computer science.
Leo Ganz
EuPD Research Energy
Partner
Leo has been EUPD partner since 2009 and brings his management experience from the IT and PV industry to international business development for customers. He supports them in designing and implementing exclusive studies as well as in marketing and sales projects. He likes to run and sail to relax.
Tanja vom Feld
EuPD Research Energy
Human Resources
Tanja studied business administration and works in the HR department of the company. She always lends an open ear to the concerns of her colleagues and is also our very friendly contact person for anyone who would like to join our team.
Ali Arfa
EuPD Research Energy
Data Manager
Ali completed his master's degree in North American Politics at the University of Bonn. He is currently the data manager of the project Global Energy Transition (GET) Matrix. The project covers 50+ markets and offers data and information about the global PV market ecosystem and other relevant economic, political etc. parameters.
Carolin Boßmann
EuPD Research Energy
Expert Corporate Health Management, Head of Corporate Health Award
Carolin did her major in Health Sciences and Management. After gaining first experiences in Corporate Health Management, she supports the Corporate Health Department since the beginning of 2020. She is the central contact person for our clients, advises them in all questions regarding Corporate Health Management and audits their management systems. Carolin finds balance in nature, especially in running.
Joshua Baaken
EuPD Research Energy
Corporate Health Department Research & Project Management
Joshua has been part of the Corporate Health Department sind mid 2021, after completing his master's in rehabilitation, prevention and health management at the German University of Physical Education (Sporthochschule Köln) in Cologne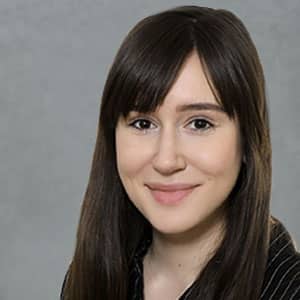 Julia Eversmann
EuPD Research Energy
Research Analyst
Julia's passion is sustainability and data. As a trainee, she supports the market research team with research and analysis on renewable energies.
In her free time, Julia volunteers in disaster management.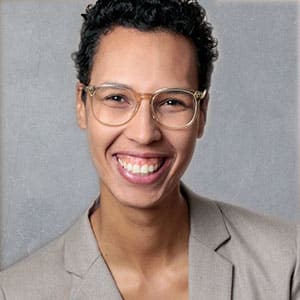 Mona Guled
EuPD Research Energy
Research Analyst
Since 2019, Mona has been project manager of the EndCustomerMonitor. Furthermore, she is experienced in exclusive research projects with a focus on residential storage systems and electric mobility. Her hobbies are horseback riding, traveling by train and dragon boat racing.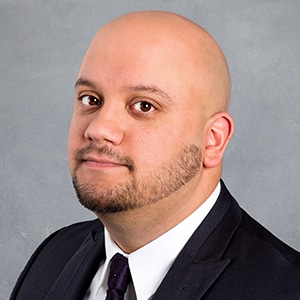 Saif Islam
EuPD Research Energy
Senior Consultant
Saif is a senior consultant at EUPD Research since 2014 and maintains since a close and ongoing dialogue with many of the biggest manufacturers in the industry. He serves as a consultant for their market research demands and analyzes current needs in order to set up exclusive research projects.
Katja Kleebank
EuPD Research Energy
Expert Project & Business Development, Head of Top Brand Corporate Health
At the beginning of 2020, Katja took over management of Top Brand as part of the Corporate Health Department after successfully completing her Mastes Degree in Corporate Development at the University of Cologne. She also oversees and is responsible for the implementation of the psychological risk assessments as well as the annual trend study. Beyond that, Katja contiuously monitors the strategic development of EUPD's health services.
Christine Koch
EuPD Research Energy
Research Analyst
Christine completed her masters degree in agricultural and food economics at the University of Bonn. During her studies she has already dealt with alternative resources and now, she supports the market research team in renewable energy research and analyses. In her free time she likes outdoors, rowing and gardening on her balcony.
Josephine Limburg
EuPD Research Energy
Corporate Health Department Research & Project Management
Josephine has been supporting the corporate health team in both project management and market research since early 2021. With a clear focus on business psychology, she contributes to the Corporate Health Award as well as Top Brand certification processes. She also provides curcial support in carrying out the psychological risk assesments and the annual trend study.
Thomas Liessem
EuPD Research Energy
Customer Relations
Thomas has been supporting the Corporate Health Department since 2018 in many different ways, such as communicating with customers directly and providing assistance during market research campaigns. Both his studies in linguistic and his experience as an editor for the university radio Bonn are beneficial when it comes to executing his tasks at EUPD Research.
Jens Mürke
EuPD Research Energy
Partner
Jens is a graduate of computer science and looks back on more than 15 years of professional experience in the IT and consulting sector.
As Head of IT, Managing Director and most recently Strategic Global Account Executive, Jens dominates the self-responsible management of complex projects , the management of CxO contacts and has extensive experience in international cooperation between interdisciplinary teams.
Business Development in the areas of digitisation, IoT, Big-Data, Industry 4.0, Smart City, Cloudification brought him together and inevitably with the topic of sustainability.
Since then, Jens has supported and supports sustainable entrepreneurship and social entrepreneurship in the sense of Impact Investing.
The setting of incentives for economic and sustainable targets through a uniform measuring system is the core idea behind impact investing.
Since January 2022, he has been bringing his expertise and his intrinsic motivation to impact and invest as a partner at EuPD.
Free according to the motto: Different is only a variant of right!
We all gonna make it!
Laura Schmitz
EuPD Research Energy
Project Management & Customer Relations
Hanna Schmole
EuPD Research Energy
Associate Research Analyst
Hanna has been working at EUPD Research as a project manager for a number of market research and consulting projects since 2014. Among other projects, she is responsible for the Global PV InstallerMonitor. In her leisure time she enjoys jogging, hiking and rowing.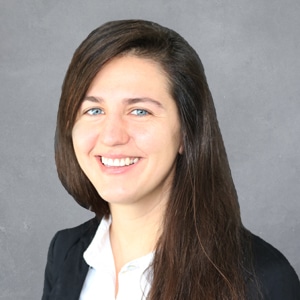 Natalja Semerow
EuPD Research Energy
Research Analyst
Natascha analyses energy suppliers on their way to the energy transition and dedicates herself to innovative topics such as clouds & communities and electric mobility. She also keeps a close eye on the price development of PV systems and electricity storage. In her free time, she explores Bonn and the surrounding area – preferably by bicycle.
Katja Werner
EuPD Research Energy
Corporate Communications Manager
Katja has well over 10 years of experience in the field of corporate communications and has been responsible for this subject in the Corporate Health Department since the beginning of 2022. Due to the diverse nature of her field of expertise, her influence can be found at the Corporate Health Awards, Top Brands, as well as the Corporate Health Allicance, among other things. For Katja, the ability to listen closely is essential when creating content that is tailoured to a target group.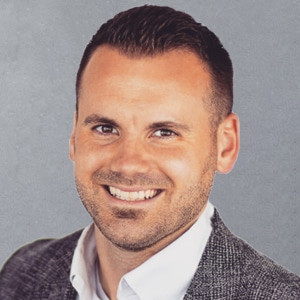 Tobias Wrighton
EuPD Research Energy
Head of Customer Relations
Tobias is an international sales professional with over 10 years of experience in various different industries. He keeps in touch with his customers, continuously assessing needs and requirements to offer customer-specific solutions and drive new strategic business opportunities.